---
---
Hours: 6:30AM – 5:00PM
Uptime is key. At St John Truck and Trailer Service Inc, we know and understand that every minute lost to downed equipment puts a strain on our customers' business, reputation, and bottom line.
With a fully stocked warehouse that measures more than 7,000 sq. ft., St John has what you need to get your trucks, tanks, and trailers back on the road fast. Our parts specialists are very well versed in both routine stock items as well as special order parts, so you can rest assured that we can – and will – get you the parts you need.
Truck parts are commodity items. If a truck breaks down, it has to be fixed. The way you receive those parts is what makes all the difference. We put a high level of trust behind the products we sell, and confidently use them for the repairs we perform on-site. This, in addition to the level of customer service we provide, makes for an exceptional parts buying experience that keeps our customers coming back. This is what puts St John ahead of other distributors and repair facilities. Our ability to stand confidently behind what we sell allows us the opportunity to build trustworthy relationships with our customers.
Another unique capability of our parts department is their ability to make custom bent U-bolts, right here on site. We house the equipment to make the U-bolts you need – whether it's in an emergency or as part of a planned repair. We are proud to be the only local facility equipped to handle custom bent U-bolt demand.
Our Parts team is comprised of several individuals with exceptional bases of knowledge and experience. They know and understand truck and trailer parts. We encourage all customers, both old and new, to call or stop in anytime to work one on one with any of them. Like the rest of the team at St John, our parts specialists work hard to understand the needs of our customers and take pride in delivering a high level, quality customer service experience.
Parts Team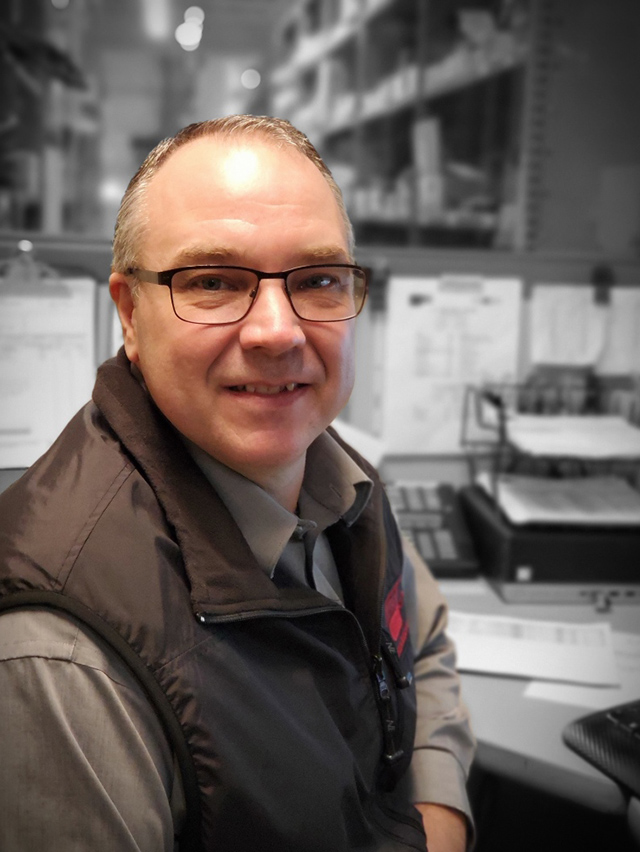 Kevin Sackett
Parts Manager
---