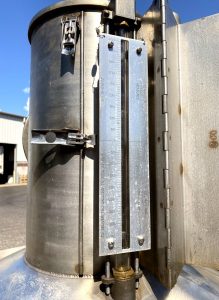 When it comes to the transportation and distribution of propane and refined fuels, there are many rules and regulations to consider. Luckily, St John Truck and Trailer Service Inc is very experienced in these fields and can help you ensure that your equipment is operating at an optimum level. We are proud to advertise our national "R" stamp certification, and offer many services that other facilities do not. Consider us your one stop shop for all propane and refined fuel tank parts, service, repair and inspection needs.
St John provides HM183 testing and repair, including LP tank repair and testing (MC330/331), Petroleum tank repair and testing (MC306/406/412), VK visual and leakage testing, VKIP internal and pressure retest, 5 year hydrostat, pump and valve repair, hose repair and assembly and tank steaming and purging. Our parts warehouse keeps an extensive inventory geared toward tank maintenance and repair. In addition, our fabrication facility can perform frame fabrication and repair, and suspension system installation and repair. Because it is located here on site, the fabrication facility is ready and waiting to make the repairs needed to get your tank back out on the road.

RF & Propane Meter Calibrations
Our cargo tank services don't stop there. St John is one of the only facilities in the area certified by the Michigan Department of Agriculture to perform refined fuel and propane meter calibrations. We have the ability to perform calibration services at our main facility, but also have a mobile unit to perform calibrations in the field. What this means for our customers is having the ability to dispense accurate quantities for every delivery, every time.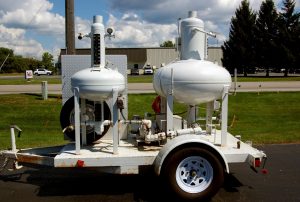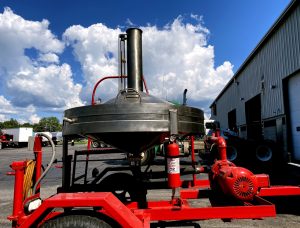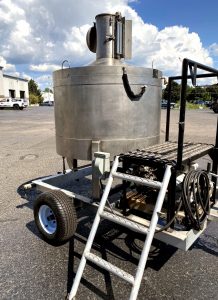 Centrally located between three loading terminals, St John Truck & Trailer Service Inc conveniently specializes in the maintenance and repair of overfill protection systems. With such an essential function to perform, it is of the utmost importance to keep your overfill protection system working properly to avoid delays, and to remain compliant with all necessary requirements. We stock the parts to service nearly every brand on the market and have the experience necessary to get your system back up and functioning the way it should. In addition, our team can also perform diagnostics and repairs for vapor recovery systems. Just two more standout reasons to call St John for all of your cargo tank maintenance needs.